We're already on more than 70 of the most promising growth journeys and are constantly on the lookout for new growth companies.
When we work with growth companies, we start from where each company is on its growth journey and tailor our investments accordingly. It's important to us that we can make a real difference across capital and skills.
Among our partners, we have an incredible amount of hands-on and operational experience in everything from information technology to pharma
Our network consists of the country's most talented private investors, creating connections to the entire ecosystem and opening doors
We are emotionally

committed

to the companies we work with and prioritize time for them
In our analysis, we dive deep into the personal, commercial and financial aspects to understand the exact need
Our network of private investors helps us execute quickly when we need to
We don't have a classic fund structure, so we only invest when we are bought into the long-term plan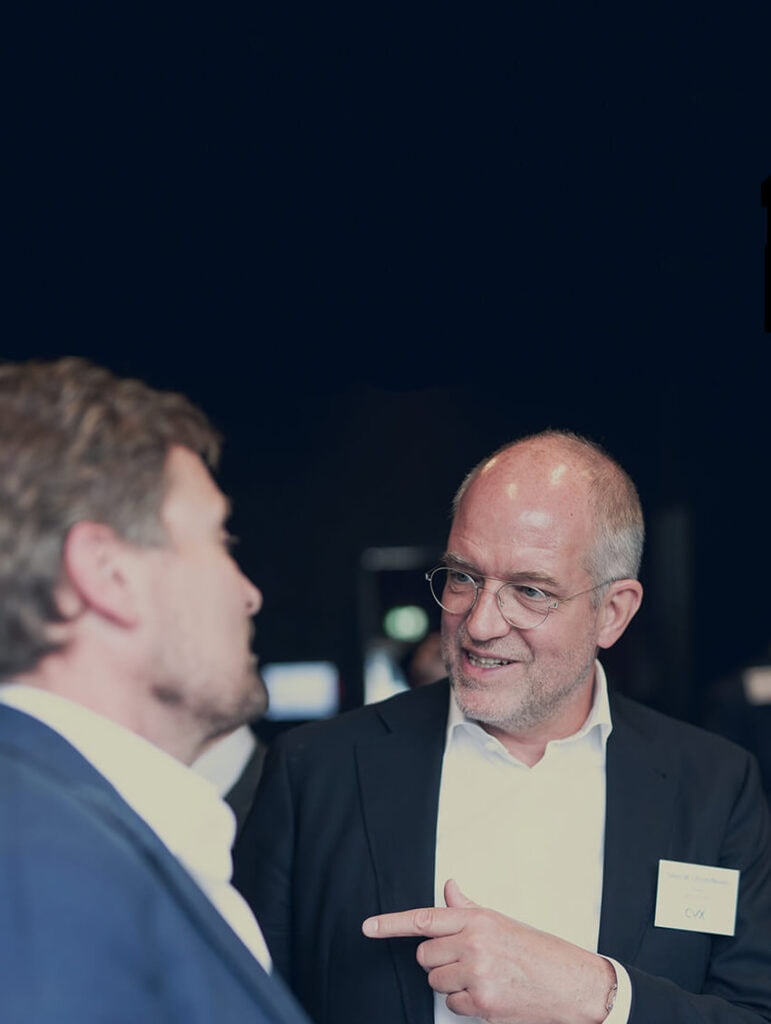 "I Avilius & Blume har vi brugt CVX til at finde den perfekte rådgiver. Efter et kort og professionelt forløb fandt vi en rådgiver, der siden har skabt stor værdi for os. Samarbejdet med CVX er altid en fornøjelse."
Jonas Schøsler
CEO, Avilius
"Jeg har fundet min nye forretningspartner, Thomas Lund, gennem CVX Ventures, så jeg er meget glad. Jeg har kun positive ting at sige om min oplevelse hos CVX Ventures, som har været professionel og positiv hele vejen."
Kim Løwert
Founder, AppStract
"Vores oplevelse med CVX har været meget positiv. Vi fik muligheden til at præsentere os selv og vores produkt til et CVX arrangement. Det resulteret i skabelsen af vores advisory board og et samarbejde med et firma der har genereret over 1 million kr i ny indtægt. Det kunne godt betale sig at møde op hos CVX og skabe nye forbindelser."
Petter Rodin
Co-founder, ProRoom
CVX har et overraskende stort netværk af folk, der er parate til at hjælpe med detaljerne i ens virksomhed. Vi fik mange henvendelser fra folk med 10-20 års erfaring i, hvordan tingene ser ud i store virksomheder - det, der en dag kan blive fremtiden for os. Vi udvalgte nogle utrolige personer, der er en stor ressource for Adiso."
Ida Brinck-Lund
CEO, Adiso
"CVX is a platform where it offers best of the skills in form of advisors & mentors, by providing opportunities for the early-stage startups to fill the gaps."
Amit Moriani
CEO, StepUp Horse
"Det tog os kun 23 dage fra vores første præsentation for CVX til, at vi havde landet vores investering."
Lennart Fenger
Managing Director, Dreivers
"CVXs investering indebar de helt rigtige kompetencer og erfaring, der skulle til for at skalere Paperflow. Penge er ikke bare penge – og kloge penge er guld værd."
Werner Valeur
Iværksætter, Paperflow
"Jeg får stor værdi ud af at dele mine egne erfaringer med iværksættere og få inspiration fra andre investorer, som også vil og kan gøre en reel forskel."
Frederik M. Braun
Direktør, Microsoft
"CVX's tilgang er hurtig og effektiv, og vi har allerede fået utroligt mange muligheder gennem porteføljen."
Claus Skaaning
CEO, DigiShares
Investeringer & Bestyrelse
Vi fokuserer på værdiskabelse og hjælper virksomheder i alle industrier og stadier. Vores porteføljevirksomheder er lovende vækstvirksomheder som:
Experiences & Entertainment
Construction & Properties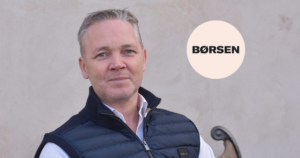 The debate post was published in the Danish Newspaper Børsen by Mikkel Fruergaard, CEO. At CVX Ventures, we help entrepreneurs gain access to venture capital,
Læs mere »
Mød tre udvalgte virksomheder vi har præsenteret
Vi fokuserer på værdiskabelse og hjælper virksomheder i alle industrier og stadier. Porteføljevirksomheder er vores bud på Danmarks mest lovende vækstvirksomheder som:
Co-Founder & CEO, Perfusion Tech
Co-founder & CEO, SWOP App
Do you have any questions?
If you have questions about how we invest or help with board positions, you can book a meeting using one of the buttons below.